T H E R O O T : H E A L I N G S E S S I O N - S I N G L E S E S S I O N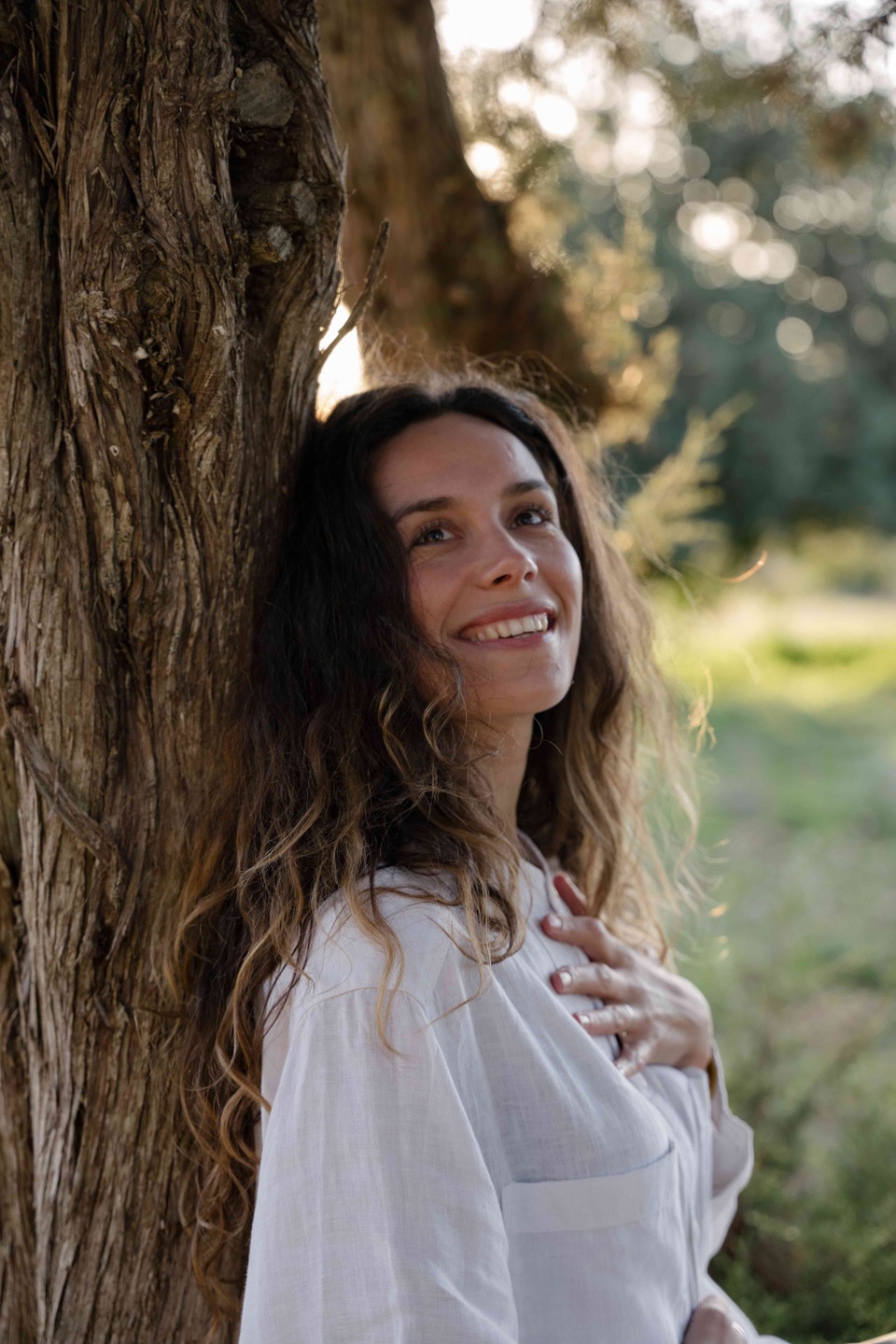 Dive to the root of your dis-ease or dis-comfort, to unleash your full potential.
The Root method is a successful journey to go to your subconscious mind and transform what is blocking you.
ONLINE OR LIVE IN AMSTERDAM
"Everything that doesn't flow, is an opening to a happier life."
I want to book my session into a happier life now!
During a healing session we work with what is bothering you at the moment in your life. It could be something emotional, physical or spiritual. Because this is your gateway to a liberated life.
During a session we:
Go to the core of what is bothering you

Shift what is no longer serving you in your subconscious mind

Connect to your self-healing capabilities

Follow-up with an exercise that helps you to integrate the shifts in your system
Pricing
For your 1-1 healing session, you can choose the following options for payment. Check the box in the payment section if you want to select the payment plan.
*This price is excl. 21% VAT.
After paying for your session, you will receive an email with a link to book your in-person or online session.
In-person sessions are in Amsterdam-Oost, in the full-wood healing space which creates a very calming admosphere. Online sessions are through zoom, in the comfort of your own space. Some people prefer that, opening up in a familiar surrounding. It is totally up to you. Both ways work amazing.
★★★★★
""Life-changing, energising, spectacular, miracle, true, worth so much! I have felt different after each session. I felt like a had left a burden behind, lighter, happier. It helped me in seeing things clearer. Breaking through old habits and patterns that where discouraging me from going forward in certain situations in my life."
Nina Schuyffel
★★★★★
"I am super grateful for the unbelievable experience. I am getting emotional when I think about it. It's like an exorcism has taken place. I have the feeling that I can breathe normally again and smile for the things I couldn't smile about any more. It gave me faith. There are so many questions answered in magnificent ways. The session really made a difference in my life. It's fantastic!"
Luc Ortelli
All You Need For Deep Transformation in the Subconscious
These single sessions are for those who have worked with Dolores on a deeper level through mentorships or Mastermind program, and feel that the next level of freedom is about to come.
For others Dolores Mae advices you to book "The Root Package" of 3 session because the subconscious makes so many links, that we can't reach it all at once. When you want change something, a next sessions can be about something that on the surface is different, but in the subconscious is linked to the original issue.
You can compare it with the roots of a tree. It has several roots and the roots have many branches. To clear them all, we need some more time, to clear them in stages. This is done in the other 2 sessions.
Hi! My name is Dolores Mae.
In 2006, my body came to a hold, showing me one red flag after an other. I thought I was connected to myself but I was not. This was the start of a deep and long process to come home in myself.
To take life back and align with my natural gifts.
When I showed up to my childhood traumas my body started to heal. This was the second time my body was naturally healing.
✨This empowering journey led me to the most profound practices and information. From neuroscience, quantum physics, to masters that showed me the way to inner freedom, inner strength and loving myself deeply ✨

Since 6 years, I help others heal themselves and surrender to their badass-flourishing-self.
I am looking forward to walk with you on the path to freedom.
Love, Dolores Mae.
What does a session look like?
Is online really as good as in-person?
It this for me if I am new to Dolores Mae?
Magic comes alive when you dare to look with-it for transformation, instead of trying for change outside.
Yes, I feel ready!